How to invest in real estate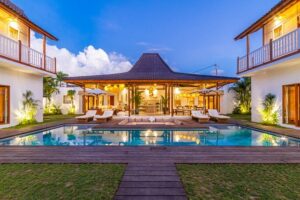 Hardly any other asset class is as interesting for investors as real estate. After all, real estate not only provides a certain amount of value protection, but can also generate regular income.
For whom is real estate suitable?
For those looking for a long-term investment, real estate is a good choice. They offer the opportunity to invest in a solid asset that will increase in value over time. Although the return is not as high as other forms of investment, the risk is much lower. Real estate is therefore ideal for investors who focus on security.
What you should consider before investing
Property is a big investment, and before you decide to make it, you should make sure it's the right one. Property is not for everyone. Here are some things you should consider before buying a property:
Your financial situation
A property is a long-term investment. Before you buy a property, make sure you will be able to pay the monthly instalments and meet the costs of maintenance.
Your purpose
When you buy a property, you should know what you intend to do with it. Do you want to live in the property? Do you want to rent it out? Do you want to use it as a holiday property? Depending on what your purpose is, the type of property you buy will also change.
Your expectations
When you buy a property, you should have realistic expectations. If you expect the property to increase in value or that you can make money from it immediately, you may be disappointed. Only buy a property if you are prepared to invest for the long term.
Tips for investing in real estate
Investing in property is a great way to grow your money and earn passive income. However, if you don't know what to look out for, it can be difficult to invest successfully in this area. Here are some tips that can help you invest successfully in real estate:
Find the right place
The right location is crucial when it comes to investing in real estate. You want to make sure that you are investing in an area that is going to grow and where the demand for property is high.
Do your research
Before you do anything, do your research and find out more. Find out about the different types of properties and which ones are best for your purposes. Also research the area where you want to invest. Find out about the development plans and look at the population statistics. This will all give you a better understanding of what to expect and whether investing in the area makes sense.
Find the right estate agent
If you are seriously thinking about investing in property, you should find an experienced and reliable estate agent. A good agent can help you find the right property and develop the best strategy for your investment.
Ask questions
If you don't understand something or are unsure, ask questions! Don't let the sellers or estate agents rip you off. If you don't understand something or are unsure, ask for explanations or seek advice from someone you trust.
Be prepared for risks
If you want to invest in real estate, you must be prepared to take some risks. There are no guarantees that your investment will work out or that you will make money from it. Make sure you are well informed and understand what you are doing before you put your money where your mouth is.
The advantages of real estate
There are many advantages to buying property. For one, it is a long-term investment that usually promises a high return. In addition, real estate is a tangible asset that cannot be lost as easily as, for example, shares. Even if the real estate markets fluctuate, it is usually possible to sell or rent out the property and make an immediate profit. In addition, real estate offers a certain protection against inflation, since rents or prices for houses and flats usually rise with the general price trend. In addition, the property is often an emotional asset that can be passed on to children and grandchildren.
The disadvantages of real estate
Some people choose to invest their hard-earned money in real estate. However, this can be a big risk and there are some disadvantages to consider before investing in property. Firstly, it is important to know that the value of property can fluctuate and you may not get the price you originally paid. In addition, real estate comes with high costs – from land transfer tax to maintenance costs. It is also important to remember that renting out a property can take a lot of work and time, and there is no guarantee that you will find tenants on a regular basis. All of these factors should be considered before investing in property.
Conclusion
Investing in property can be a rewarding experience. However, it is important to do your research beforehand and carefully weigh up the risks. If you spend the necessary time and attention, you can make a good deal on your property investment.